Why you need VPN – a photographers guide

Why you need VPN
(a photographers guide)
In this article, we consider some software used to protect you.  The guide talks about the reasons for requiring this and then moves on to a recommended product by the Phlogger.  We look at what devices you can use this and the scenarios involved.
The entire work is from experience and testing this product from ExpressVPN over the last 3 months.
Why?
In a nutshell, it's important to use this because:
it protects your internet traffic
no-one stores logs for your activity
remove censorship/access to blocked sites
Lets quickly go over these points and discuss why this is important to those in the photography world.

Protection
As a photographer or someone working in the industry, how times are you at a clients house, bar, restaurant, studio, hotel or wedding venue.  Then think:
Do you use their guest wifi?

Ever thought how safe it is?

Heard of eavesdroping?
Often guest wifi is open for all users which is useful but also for those in the minority who have bad intentions.  Wifi is the least secure way of accessing the internet (some hardened users won't even ever use wifi!)
Because the connection is not secure (not encrypted) there can be backdoors or simple enough for a hacker to crack it.  This can allow something called "man in the middle attacks", which is them watching your internet traffic.  This is basically like you talking to a friend and someone listening nearby.  You don't need to listen to the conversation, you could just record and look for interesting words.
All these points are critical reasons to think about securing your work away from people who would steal your data.  The software could protect you even in these scenarios and its simple to use too!
So as a photography you could be sat in the wedding location, copying across to your hard drive and also uploading to the cloud.  This allows you multiple copies of your photos in different locations.  What if someone got hold of these photos or your booking information or eavesdropped on your emails or social media?  Would your client be happy?
Think about this from 2 different perspectives – the business owner and the client.   You are protecting your own data and your clients too (their images).
Logging
You might wonder what logging has to do with anything. It might not be super critical to a business user.  The company who supply the broadband (wherever you are located) hold logs on their servers of all customer activity.  Companies provide logging to improve and maintain their servers, some monitor activity for usage and illegal/banned sites too.
Vpn companies like ExpressVPN specifically state they do not hold any logs of your traffic, which means your data is safe.  Not only that but you have freedom from monitoring by anyone and any institution too.  For more information look at this excerpt from their website.
Access and Censorship
Some businesses like hotels and holiday rentals censor websites and web content directly on the router (BT's version is called BT Parental controls).  This can be used to restrict your access and also control the bandwidth available to you.  Ever noticed slow browsing when in these environments?  You may also find social media or streaming sites could be banned too.
With products with ExpressVPN all this is irrelevant, as long as "vpn" is allowed on the site (just try it) you will be fine.  Because VPN is a tunnel you go straight out and nothing will censor you.
In fact with products like ExpressVPN you can choose a server from which every country you want.  So if you were working in Spain but your cloud backup was blocked you could change the server back to UK and you would be fine.
Censorship may not affect all users again, but if you were a documentary photographer and working in a country with strict controls, you could overcome this.  You could choose a server in a country free of restrictions and connect to the website you wanted again.  All countries have their own laws on censorship so it is not to taken for granted.  Google famously pulled out of search for China years ago due to this.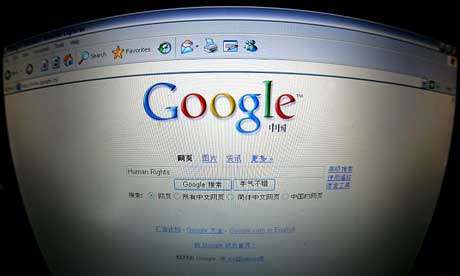 Just bear in mind if you are travelling you may not be able to access social media or websites that are important to your business without vpn.
Not a photographer?
Please do not assume VPN is only relevant in the industry or just photographers.  Having a product like this can help anyone.  If you are an amateur or just use the internet, why not protect yourself (for a small fee).
The advantages are the same, you can pretend to be from any country the vpn company have servers.  For instance, ExpressVPN is in 94 countries, so this would be like you are in that country.
Do you have issues with Netflix or Hulu and similar services, that are country-specific.  Not a problem with vpn, just choose a server from that country and off you go.
What is VPN
VPN stands for virtual private networking and has 2 different purposes.  This can be used for remote workers to access files and systems at another location (like your head office).  Its second use is for security.
Basically, it creates a tunnel for your internet activity.  It creates a direct route from your home/business router to another router, so nothing can intercept your traffic. If you think of this as an underground tunnel no-one knows about and no-one has access to.  This means no-one can observe any of your internet traffic, hence why it's a great security mechanism.
ExpressVPN have lots of useful information on their site, including this overview of VPN.
Will it work on my system?
Absolutely, ExpressVPN works on so many different devices.  I have been running their software on a laptop running Linux and Windows, but also on an Android phone too.  They also have apps and software for the following:
iOs devices
Linux
Mac
Windows

Routers

Xbox

, P

laystation

and

Nintendo
Smart TV's

 (some)

Blackberry
Kindle and Nook readers
As you can see from this comprehensive list they cover most of the devices you will be using.  For ease, you could use their browser extension, which works in conjunction with the application.
What are the downsides?
There are few downsides to a service like this, yes its going to cost you is the first point.  Some people suggest using a VPN will be slower than a non-protected connection.  This is a fair point and it will be marginally (you will notice it) slower, as its securing everything you do.  Though I have never noticed this, over the many hours and months of testing.
You may need to swap between countries or servers in some countries.  For instance, Netflix is not available on all UK servers, but talk with ExpressVPN and they will help you with this.  Not all websites you visit work in all locations either, so if something doesn't work, just swap to a different one or ask for help.
Occasionally when using these products the software will not connect to the same server.  Just hit connect again and 99% of the time it's fine, or try a different server.
Just remember you can always disconnect if something doesn't work, but you will be unprotected again.
The only other disclaimer I would make clear is if you are a Linux user, you have to use the command line (terminal) to use the product.  I contacted ExpressVPN about plans for a graphical interface and they could not confirm any such development.
Why ExpressVPN?
After trialling this for many months I can see why people choose it.  To have a product that is available on so many different platforms (including games consoles) is amazing. I can honestly say the software has never crashed on any of my devices.
As part of my testing and review for you all, I wanted to go through real-life testing.  I used the product to stream tv (Netflix), I visited sites connected with photography and others relating to my day job (information technology).  My aim was to pretend also test their support department too, it's no good just having a product if the support is poor.
I contacted them without reading any guides on their website to see how they would reply. I asked them on separate occasions:
would the Linux version include a graphical front end?
why Netflix doesn't work on UK server?
how do i cancel my membership?
can I change payment to PayPal?
could I see all my previous requests
So in a nutshell, you should choose ExpressVPN because of :
great customer service
great product
great reliability
How easy is it to setup?
Installing and setting up your devices is often scary.  ExpressVPN has made it easy with video guides and simple step by step instructions too.  For instance, this video will be useful to most users and shows how to set up using windows.
A lot of photographers will be using Mac's too, so here is there guide:
ExpressVPN even sends you a link on email (see below) which links you to set up for any advice, which displays your unique activation code.
How do i get it?
If you want to try this product, visit their website here.  There are many other competitor products on offer, so do your due diligence. Personally, it's always good to try a product first and get to grips with it.  So give ExpressVPN a try and see what you think.

CONCLUSION
Hopefully, you have a better understanding of this useful product and service provided by ExpressVPN.  Just remember safety and security is not just a concern, but something you can shout about.
Tell your clients you take security seriously and advertise the steps you go through to store data.  It is never a bad thing to be cautious!
Phlogger